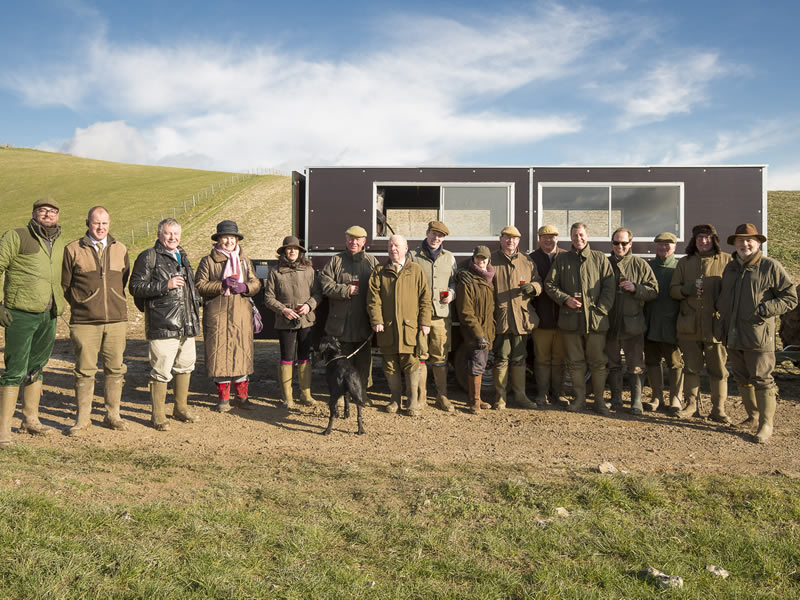 Members of the 'Iford Downs Shoot' on January 30th 2015 after raising £10,450 for the charity 'Acts of Hope' which helps to fund education for children in the slums of Bengalaru, India.
Iford Estate has one let pheasant and partridge shoot and one partridge shoot. They offer high quality driven birds over challenging but spectacular terrain.
The Estate has two let shoots operating over it.
Iford Downs Shoot owned and managed by Craig Dennis offers high quality driven partridge, and is based at The Lodge, Iford. The shoot can be contacted on info@iforddownsshoot.co.uk further information at www.iforddownsshoot.co.uk
Swanborough Shoot is a long established shoot offering friendly days of driven partridge pheasant and duck. Shoot manager Ian Tullett can be contacted on 07887 856 237
Please contact info@ifordestate.com